Your browser must be set to accept cookies to access the admin area.

Welcome to the Canadian Biomaterials Society!
The Canadian Biomaterials Society (CBS) is an incorporated, not-for-profit organization dedicated to the development of biomaterials science, technology, and education in Canadian universities, industry, and government.
Thank you for joining us at the 2014 Canadian Biomaterials Society Annual Meeting in Halifax!
Join us May 27-30, 2015 in Toronto! Details to come in the coming months.
Call for "New Frontier" Symposia (WBC 2016) (0 comments)
2014-11-24 21:39:27 by Yinan Zhang
We are very excited that Canada will host the 10th World Biomaterials Congress from May 17-22, 2016 in Montreal, Qc. Over the next months, we will send you up to 12 updates on how the congress is coming along...
Inaugural event-Ottawa chapter (0 comments)
2014-11-24 06:52:03 by Yinan Zhang
We are pleased to announce the launch of our welcoming and socializing events. All members of the community at uOttawa and Carleton University, particularly the undergraduate and graduate students interested in working in biomaterial field are cordially invited to attend our inaugural events...
Renewal of CBS-Montreal Chapter (0 comments)
2014-11-24 06:33:08 by Yinan Zhang
Dear friends, You are cordially invited to the general assembly for the renewal of the executive committee of the CBS-MC, the Montréal Chapter of the Canadian Biomaterials Society. DATE & TIME Wednesday, November 26, 5:45-7:45pm Stewart Biology Building, 1205 Dr Penfield - Metro Peel Room N2/2 Refreshments will be provided...
Registeration-Surface and Interface of Biomaterial (0 comments)
2014-11-06 18:10:41 by Yinan Zhang
The 5th International Symposium of Surface and Interface of Biomaterials held in conjunction with 24th Annual Conference of the Australasian Society for Biomaterials and Tissue Engineering (ASBTE) Sydney, Australia, 7 – 10th April, 2015 www...
---
Total Results: 32
Last |
Next
| Page:
1
2
3
4
5
6
7
8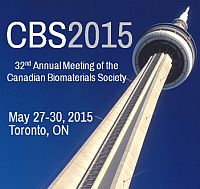 Biomaterial Highlight of the Month
Electrical stimulation through conductive PPy-PLLA material promoted fibroblast interacting with keratinocytes generating better organised human skin equivalent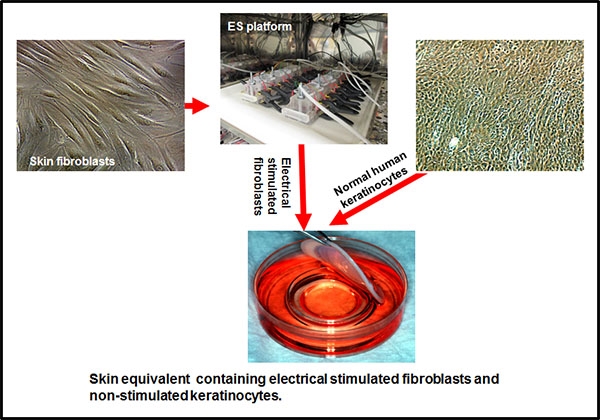 Recent Logins