Your browser must be set to accept cookies to access the admin area.

Welcome to the Canadian Biomaterials Society!
Bienvenue au Société Canadienne des Biomatériaux!
The Canadian Biomaterials Society (CBS) is dedicated to the development of biomaterials science, technology, and education in Canadian universities, industry, and government. Join today as a member or follow us on Facebook or LinkedIn.
2014 Annual Meeting of the Canadian Biomaterials Society
Join us at the 2014 Annual Meeting of the Canadian Biomaterials Society in Halifax, NS, June 4-7, 2014.
Conference Details | Prelimary Program-at-a-Glance
We have secured discounted accommodations for CBS 2014, with options for either on-campus residence or hotels in downtown Halifax. Please click here to see the options available.
Registration is now open! Please follow this link and be sure to read all the registration information, then proceed to the registration link.
NEW - Our Winter 2014 Newsletter is now available!
Reminder - It's a new year and time to renew your CBS membership for 2014! Simply log into the website and click here to process your renewal through our secure on-line merchant.
Society News
Biomaterials Colloquium in Montreal, May 1st, 2014 (0 comments)
2014-04-14 09:31:23 by Yinan Zhang
We invite you to participate in a colloquium organized by CBS-Montreal Student Chapter of the Canadian Biomaterials Society (CBS). This half-a-day meeting will take place at the brand new CHUM Research Centre in downtown Montreal on May 1st 2014 from 1:00 pm to 7pm...
In Memoriam: Dennis Smith (0 comments)
2014-02-25 08:36:58 by Todd Hoare
Dennis Smith, among the early founders of modern-day biomaterials and a well-known mentor to many senior scholars who have shaped CBS, has passed away. His obituary is copied below. If you have memories of Dr...
Montreal CBS Student Chapter - Social Event (0 comments)
2013-10-07 08:12:06 by Yinan Zhang
The new Montreal student chapter of the Canadian Biomaterials Society is holding a social event at McGill on October 17th. All CBS members in the Montreal area are welcome to attend! For more information on the event and how to register, visit the event page please click here...
BC Student Chapter - Summer Workshop (0 comments)
2013-06-28 14:09:38 by Yinan Zhang
On the behalf of the BC student chapter of the Canadian Society of Biomaterials (CBS) and the Centre of Biomedical Research (CBR), BC student chapter would like to invite you to the 1st student based Biomedical Engineering Workshop: here!Date: Friday, July 5th 2013Time: 10 am - 5 pmLocation: Medical Sciences Building (MSB 150)BC student chapter will be hosting undergraduate and graduate students from Neuroscience, Biochemistry and Microbiology, Biology, Mechanical, Electrical and Biomedical Engineering programs at UVic, and also some students from UBC and SFU as well...
---
Total Results: 26
Last |
Next
| Page:
1
2
3
4
5
6
7
Biomaterial Highlight of the Month
Controlled Delivery of angiogenic factors from biodegradable amino acid-based fibers for therapeutic angiogenesis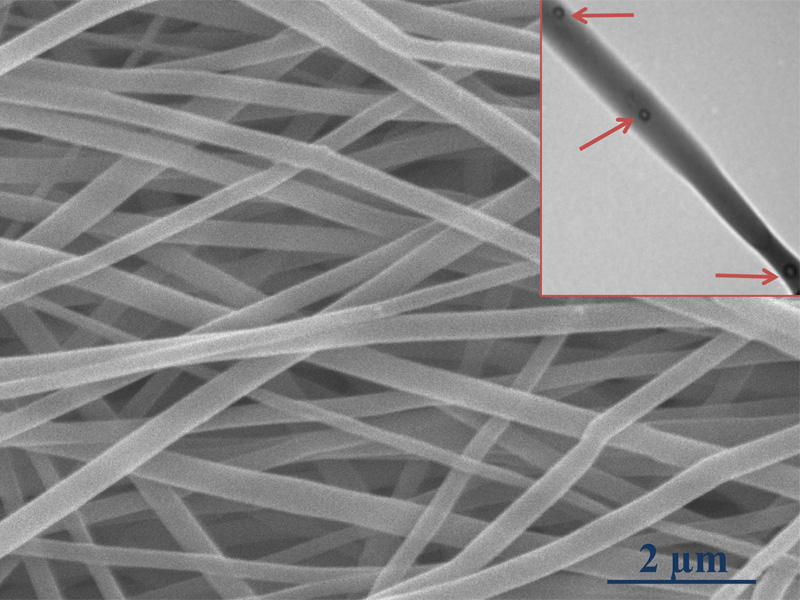 Recent Logins