Your browser must be set to accept cookies to access the admin area.

Welcome to the Canadian Biomaterials Society!
The Canadian Biomaterials Society (CBS) is an incorporated, not-for-profit organization dedicated to the development of biomaterials science, technology, and education in Canadian universities, industry, and government.
Thank you for joining us at the 2014 Canadian Biomaterials Society Annual Meeting in Halifax!
Join us May 27-30, 2015 in Toronto! Details to come in the coming months.
Registeration-Surface and Interface of Biomaterial (0 comments)
2014-11-06 18:10:41 by Yinan Zhang
The 5th International Symposium of Surface and Interface of Biomaterials held in conjunction with 24th Annual Conference of the Australasian Society for Biomaterials and Tissue Engineering (ASBTE) Sydney, Australia, 7 – 10th April, 2015 www...
Montreal chapter-Board elections (0 comments)
2014-11-05 16:58:36 by Yinan Zhang
Dear friends,It is our great pleasure to announce the renewal of the executive committee of the CBS-MC, the Montréal Chapter of the Canadian Biomaterials Society.Since its creation, 9 people – 8 graduate students and our mentor, Prof...
CBS Board Election Results (2 comments)
2014-07-04 07:25:00 by Isabelle Catelas
The results of the 2014 CBS Board elections are now in and it is with great pleasure that we are able to announce the new President-Elect and other members of the Board of Directors (BoD). Four Senior BoD positions (instead of 3) were filled due to the fact that Dr...
Biomaterials Colloquium in Montreal, May 1st, 2014 (0 comments)
2014-04-14 09:31:23 by Yinan Zhang
We invite you to participate in a colloquium organized by CBS-Montreal Student Chapter of the Canadian Biomaterials Society (CBS). This half-a-day meeting will take place at the brand new CHUM Research Centre in downtown Montreal on May 1st 2014 from 1:00 pm to 7pm...
---
Total Results: 29
Last |
Next
| Page:
1
2
3
4
5
6
7
8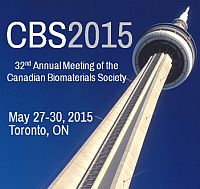 Biomaterial Highlight of the Month
Electrical stimulation through conductive PPy-PLLA material promoted fibroblast interacting with keratinocytes generating better organised human skin equivalent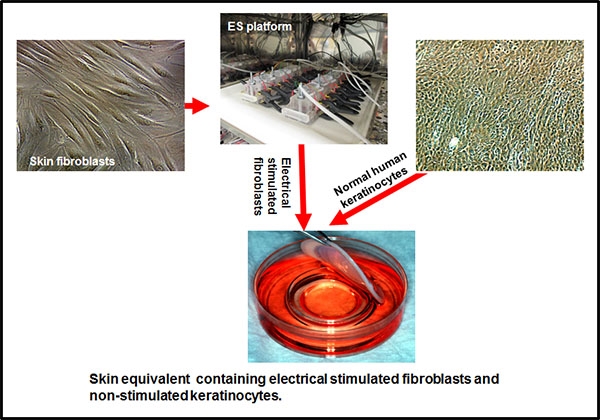 Recent Logins